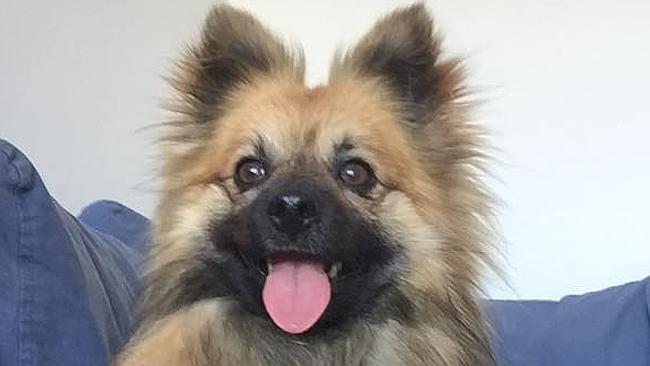 The mix-up occurred as the shelter fights a social media backlash over the rate at which it euthanises cats and dogs.
Existing and former staff say it does not try hard enough to rehome healthy animals.
Fonzie had been missing since January 2, after fleeing his home during a storm.
Nadia found her grandmother's two-year-old Pomeranian cross on a council website on January 11 and rang the North Melbourne shelter an hour before it closed, fearing he might already have been put down.
She said she was told, "There are lots of Pomeranian crosses in here. You need to come in."
Nadia said she arrived at the shelter from Frankston the next day, but after three hours was told the dog had been euthanised that morning.
"I know we came in after the (eight-day) legal time they can keep them, but he would still be alive if they had taken the time to help me properly when I rang,'' Nadia said.

"Grandma was very, very upset. We gave her the dog to cope with the loss of her husband, and I was crying in front of all the staff."
The shelter said Fonzie had been neither microchipped nor tagged, so staff could not identify or contact his owners.
Shelter chairman Andrew Tribe said it had been a difficult decision for staff to euthanise Fonzie, but the dog had shown "concerning behavioural problems''.
But a former attendant at the shelter said it too often put animals in the "too-hard basket" and it needed to work harder to cut its kill rate by improving its assessments.
Animal lovers contacted the Herald Sun with their concerns as a change.org petition begun by Rescued with Love called on Premier Daniel Andrews to investigate.
The organisation's North Melbourne and Cranbourne shelters have a euthanasia rate of 13.3 per cent for dogs and 68.8 per cent for cats.
Dr Tribe said staff strove to achieve the best possible outcome for animals every day.
It had substantially reduced its rate of canine euthanasia and a review of its policies and processes was continuing with a view to increasing adoption, and reducing euthanasia rates.
"Every one of us at The Lost Dogs' Home loves animals, and every animal that is put to sleep is a tragedy,'' Dr Tribe said
Source: