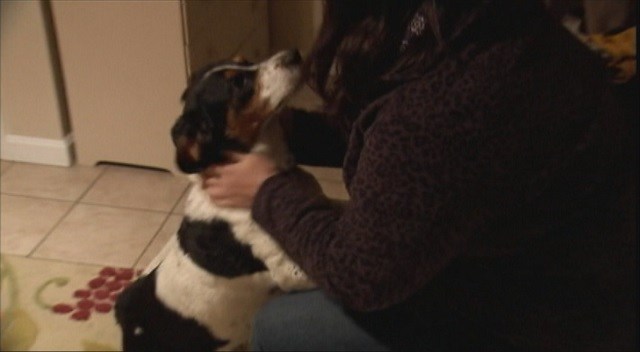 They don't know what she was thinking, what she was up to, or how she survived last weekend's blizzard, but a dog who ran away from home has returned — about a week after she first went missing.
It's all thanks to a woman who saw the little dog by the side of the road, and just couldn't pass by without helping.
Last weekend, the Picard family's calls searching for their dog Daisy went unanswered. But tonight, she is back home with them.
It was last weekend when, returning as the snow came down, the Picard family was unloading the car from a grocery trip. Daisy darted out.
"We were bringing things in and she just scooted out," said Helen Picard.
The family was panicked. They live right along the Mass. Pike and they feared the worst.
They searched for Daisy for hours. They called the local police and the state police.
But no one had seen Daisy — or so they thought..